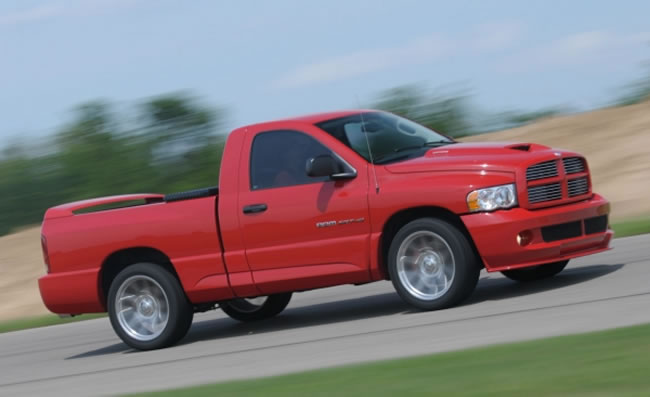 CarAndDriver - Viperhauler
Most Fun for $25,000 - Feature
The $25,000 question: With 25 grand in your pocket and fun a prime motivator, what do you go for: a modestly sporting new car or a flamboyantly exotic used one?
BY C/D STAFF, PHOTOGRAPHY BY AARON KILEY
October 2008
Given 25 grand to spend on a car that's fun to drive, what would you buy? Would you take the safe road and get a new car such as a Mazda MX-5 Miata or a Volkswagen GTI, which come with the security of a warranty? Or are you a risk taker willing to go after something special that might be a decade old and have serious wear issues and plenty of miles, maybe a used Acura NSX? It's a dilemma that will be argued noisily forever, but we're here to stick our collective necks out in hopes of providing some answers. We've gathered nine cars—two are new and seven are used—that can be purchased for about $25,000. The cars were chosen by the staff for a lot of personal reasons, including performance, style, and relative practicality. Several are cars that we have long lusted after but most of us never could have afforded when they were new.
Used-car prices fluctuate all over the place, so we relied on the Kelley Blue Book 1993–2007 Used Car and Truck Guide—using the estimated prices for cars in good condition that are sold between private parties—as well as the used-car Web site AutoTrader.com.
We don't own a used-car lot, so we had to borrow cars from owners. We asked the owners to meet us at GingerMan Raceway in South Haven, Michigan, for a free-for-all day of driving. We cycled through the cars, driving both on the racetrack and public roads around it. Since all of the used cars were in varied condition—the 1999 Mercedes E55 AMG we borrowed had almost 200,000 miles on it—we didn't rate them by our ritual rules that govern comparison tests. In the pages that follow, we recount what the cars felt like and what items buyers should be wary of. We also rate the used cars in three categories—operating costs, curb appeal, and fun to drive.
So which one is the most fun? Which one would we buy? That depends on whom you ask

01

02

03

04

05

06

07

08

09

10

11

12

13

14
2004–06 Dodge Ram SRT10
Most Fun for $25,000: The $25,000 Question: More fun than a moonshiner's house party.
Is it safe to assume that car owners who lend auto writers their personal vehicles to hammer mercilessly on a track probably don't coddle their cars themselves? While swapping stories one night at dinner, we asked Daniel Palacino, owner of the Ram SRT10 shown here, how far he'd seen the needle on his speedometer go.
"About a buck and a quarter," he deadpanned, quickly adding, "I've got plenty of other cars to screw around in—this is my work truck."
We laughed, but Palacino was serious. He's a carpenter. A year ago, he walked into a Dodgedealership planning to buy a four-door four-wheel-drive Hemi-powered Ram to haul lumber and tow his trailer but left driving an SRT10 pickup with 13,000 miles on it, for which he'd paid $27,700. He's put on another 30,000 miles since then, most while hauling tools and lumber, many pulling a trailer (though Dodge says not to tow with the SRT10), and more than a few with the throttle mashed flat and an opponent screaming to redline in the adjacent lane. Despite its working life, this 2005 truck feels remarkably solid. The interior is clean and well preserved, and the heavily bolstered XXL Viperseats are still firm and supportive. The bed is a mess from the truck's daily labors, but the sheetmetal is unblemished. Palacino's only problem was a failed clutch slave cylinder at 20,000 miles that was covered under warranty. No one writing on Internet forums reported this problem, and none of the three dealers we spoke with had encountered it before.
As much as a lumberyard may not be the natural habitat of this 500-hp exotic Ram, neither is a racetrack. It's fast in a straight line—we recorded 0 to 60 mph in 4.9 seconds and the quarter-mile in 13.6 at 105 mph in our original test—but the clutch travels more than LeBron, and the shifts are weeks long. The shifter and knob could stand in for the bat and ball at a Thursday night softball league. The brakes were grabby at first but went soft on us after about 15 laps, likely due to the Ram's 5100-pound curb weight. The steering is twitchy, but the SRT10 moves surprisingly well for its size. It defaults to mild understeer in hard cornering, but poke the gas a little and the Ram sashays into nicely controllable oversteer. From such a high throne, it feels like you're riding a slightly sedated rodeo bull. Our first encounter with the Viper-hearted Ram polarized our office the way only something this utterly bizarre could, but this time the logbook was filled with nothing but praise. Despite being so out of place on a road course, the SRT10 won us over with its sheer ridiculousness, straight-line prowess, and the glorious trumpet of the big V-10. It's the automotive equivalent of being at your hillbilly cousin's wedding when you give a hearty rebel yell and join in the square dance. You know it's ridiculous and you feel a bit foolish, but it's shameless, giddy fun all the same.
In our original road test, John Phillips wrote: "I'm willing to accept the concept of a 153-mph hot-rod truck the day I see it carrying a load of drywall to a job site, you know?"
The time has come, John. —Jared Gall